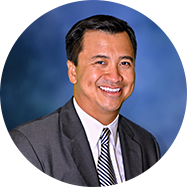 Our Vision and Values:
We established our company in 2009, with the vision of a "family first," ethical, specialized, and results driven company who takes pride in elevating companies and candidates' careers. 
We coined the industry phrase, "consultant and teammate care." This is our core value.
It is an absolute thrill to see our dedication to our craft come to life on every project we embark on.
Our Oath to You is:
– To do our very best
– To treat your situation or need if it was our very own, with the highest sense of urgency and care
– If there are any constructive comments, we want to hear directly from you, so our team can always keep our teammate and service bar high!
Prior to WinCorp Solutions, our co-founder, Tom Nguyen was in industry, served as Senior Vice President of Finance for California Pizza Kitchen and Mimi's Café. Tom always loved Finance, Accounting, IT and HR. Numbers and systems matter, but he has the belief that it always takes people to do great things in companies. Tom along with the management team has gained real-world experience at complex multinationals, including Warner Bros., ConAgra Foods, Walt Disney, Merrill Lynch, Broadcom, Wyndham, Johnson and Johnson, among other enterprises.
The Things We Believe in:
We believe the "family is first" with our entire team. 
We believe in always learning and growing. Every teammate deserves a chance for professional development and career guidance.
We believe in the community.  It matters to us, especially helping non-profit groups or those in need. Our office partners with and supports Women Helping Women, Opportunity International, and Boy Scouts of America.
We believe in always being prepared.  "Luck favors the prepared mind." -Louis Pasteur