WinCorp Solutions Background
When you want the very best products, customized to your needs, you seek out a specialist, an "artisan." We hope that when you need to hire the right person (either for an interim project or position search), you seek our recruiters.  At WinCorp Solutions, recruiting the most skilled person is our craft and trade. We believe people power companies to new levels. We help companies excel by recruiting the right talent.  We help clients get the "right people on the bus."
Industry had a challenge that we decided to solve – too many big box staffing companies and too many expensive consulting firms. So we filled a void by differentiating with a operating model that we have coined as "Staffing plus, management consulting light" for Inc 500 growth companies to FORTUNE 500 enterprise clients. We're vertically integrated and our departments talk to each other seamlessly under our roofs, in the United States. This allows us to move the hiring and interview steps nimbly, whether it is an interim project or direct hire/executive search project.
Founded in 2009 in Irvine, CA, we solve the toughest recruiting challenges. With unprecedented low unemployment, finding the most qualified talent is the #1 challenge for companies of all sizes.
Our Oath to Our Clients
Our clients want a trusted partner who can deliver on all levels of staffing. You can trust us.  We are so confident that we guarantee our work.
We've been entrusted with over a thousand projects and have engendered raving fans with dozens of 5 star testimonials on Google+, Facebook, Indeed. We're proud to win many region, state and national awards in excellence in our industry. Under "Our Work" and "Careers" tab please read our Teammate and Client reviews. (See Client Testimonials)

How We Work
Today's hiring is about being deeply engaged with the talent pool, creating recruiting magnets, understanding talent needs and wishes and utilizing best in class recruiters to stay connected to inform them of exceptional career changing opportunities.
– Clients pay nothing upfront (of course, candidates always pay nothing). We have ZERO no pressure salespeople to waste time with. You only work with dedicated recruiters assigned to your project after our scoping call. There's NO risk.
– We take the time and the discipline to fully analyze and scope the position with precision and client alignment. While our service footprint is nationwide, our service is nimble and high-touch boutique.
We believe success is built on trust. That trust includes raving fans, both on the client side and candidate side. We originated the phrase "consultant care" in our industry. This is a distinct differentiator in our industry. Our teammates go all out (the "WinCorp Way") with exceptional work. We're a family owned and operated and treat all of our clients' businesses as if it were our own.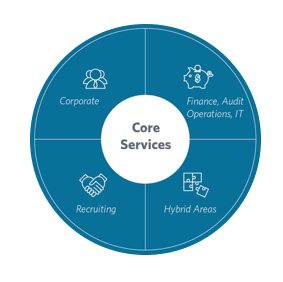 Tailor Fit for Emerging to Enterprise Clients
Operationally Efficient
Certified: SCMSDC
Certified: California Public Utilities Commission